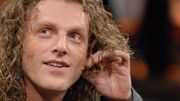 Trond Nagell Dahl (født 21. oktober 1968 i Gjøvik) er en norsk pianist og var fra 1999 fast pianist i country-bandet Hellbillies i nesten 6 år. Han har i flere år jobbet i NRK som kapellmester, men er mest kjent fra underholdningsprogrammet Beat for beat der han spiller piano sammen med Gisle Børge Styve.
Blant andre program han har bidratt i er Singing Bee, Rondo, Wiese, Amandaprisen, Sveip og Melodi Grand Prix. Spiller sammen med Leif Anders Wentzel i duoen Nagell/ Wentzel og er fast tangentmann på deres turneer. De har gitt ut to plater sammen: Rediscovered i 1994 og Rediscovered II i Desember 2008.
Han spilte piano allerede som fireåring, og gikk musikklinja ved Tranberg videregående skole. Han avtjente siviltjeneste ved Toten Musikkskole og tok senere eksamen ved Norsk Lydskole. Han har også vært hovedinstrumentsinstruktør ved Universitetet i Oslo.
Dahl var også med å etablere arrangørbyrået Jubel. Som igjen er utspringet til Sommerslagere. Et sommershow på Gjøvik med ca. 10,000 besøkende hver sommer.
Han er gift med Ingvild Nagell-Dahl, som er sanger. Sammen opptrer de i forskjellige sammenhenger.
Diskografi
Edit
Ad blocker interference detected!
Wikia is a free-to-use site that makes money from advertising. We have a modified experience for viewers using ad blockers

Wikia is not accessible if you've made further modifications. Remove the custom ad blocker rule(s) and the page will load as expected.