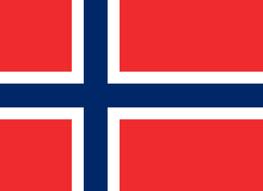 Norge (Nynorsk: Noreg) er et nordisk, europeisk land og en selvstendig stat vest på den skandinaviske halvøy. Landet er langt og smalt, og kysten strekker seg langs Nordatlanteren med havområder som Skagerrak, Nordsjøen, Norskehavet og Barentshavet, hvor også Norges kjente fjorder befinner seg. Totalt dekker det relativt tynt befolkede landet 385 000 kvadratkilometer med nærmere fem millioner innbyggere. Det politiske styret er konstitusjonelt monarki med parlamentarisk demokrati. Norge er et EØS-land og deltar både i Schengen og Dublin-samarbeidet, men står utenfor EU.
Ad blocker interference detected!
Wikia is a free-to-use site that makes money from advertising. We have a modified experience for viewers using ad blockers

Wikia is not accessible if you've made further modifications. Remove the custom ad blocker rule(s) and the page will load as expected.