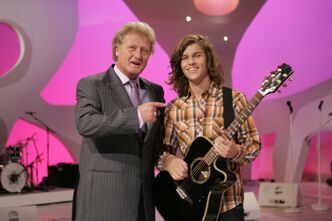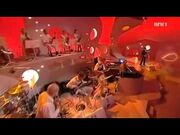 Kjempesjansen er en norsk TV-sendt talentkonkurranse med Dan Børge Akerø som ble sendt på NRK1 i 2003 og 2006.
De åtte innledende programmene presenterte unge talenter, hovedsakelig innen feltene musikk og dans. Seerne gav artistene stemmer – eller poeng – via telefon, i tillegg til at en fagjury bedømte opptredenene. Deltakerne med flest telefonstemmer ble sendt videre til en av to semifinaler og eventuelt videre derfra til finalen og kampen om en pengepremie.
I 2003 var det Rein Alexander som vant Kjempesjansen, mens Alexander Rybak ble kåret som vinner av Kjempesjansen i 2006.
Ad blocker interference detected!
Wikia is a free-to-use site that makes money from advertising. We have a modified experience for viewers using ad blockers

Wikia is not accessible if you've made further modifications. Remove the custom ad blocker rule(s) and the page will load as expected.