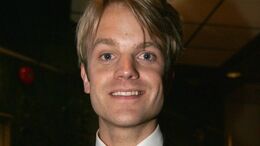 Erik Solbakken (født 17. november 1984 i Hemsedal) er en norsk programleder. Han har jobbet i NRK siden 2005. Fra desember 2007 har han vært sentral i den nye barnekanalen til NRK, NRK Super, og har medvirket i barneprogrammene Barne-TV, Julemorgen, Liga og Superkviss. Han medvirket også som stemmen til Redrik i Age of Conan. Siden høsten 2009 har han vært programleder for programmet Utfordringen og Krem Nasjonal på NRK Super.
Ad blocker interference detected!
Wikia is a free-to-use site that makes money from advertising. We have a modified experience for viewers using ad blockers

Wikia is not accessible if you've made further modifications. Remove the custom ad blocker rule(s) and the page will load as expected.